In the mood for breaded shrimp but don't want all the heavy carbs?  Bread them with Chedz instead for a Keto-friendly meal!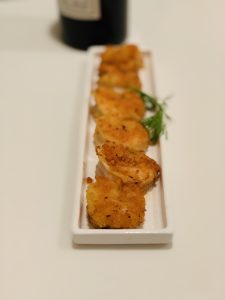 Crush Chedz with a rolling pin or food processor or Magic Bullet until it resembles fine crumbs

Peel and devein shrimp (if not already deveined)

Coat the shrimp in Chedz crumbs

Add shrimp to a large skillet with the heated olive oil. Flip shrimp over and fry both sides until cooked. Enjoy!