#Keto@47
What would compel a 47-year-old mompreneur of two teens to be bold enough to do a swimsuit shoot while on vacation in Mexico?  CHEDZ of course, and the KETO community!  This is my story on how I went from size 4 to size 0 in one month and have been able to maintain.
Hello Intermittent Fasting:
I never had to worry about my weight until after college, when my metabolism seemed to slow down.  I was working for a tech company and traveling quite a bit, which meant a lot of meals out.  My weight fluctuated wildly, and it was always a struggle to maintain it.  I tried so many diets over the years, but none seem to work, and I never felt good on those diets.  My focus and energy levels were always very low as I felt sluggish most days.
In 2018, my brother and sister-in-law introduced me to intermittent fasting, and I was hooked the instant I tried it.  I started fasting from 9 pm to 12 pm and then gradually moved to 9 pm to 4 pm and 9 pm to 6 pm.  I will occasionally fast for 24 hours as well.
With this fasting schedule, I no longer eat breakfast or lunch (I actually eat breakfast for dinner sometimes because I love all things eggs).  I snack between 4-6 pm (depending on my daily schedule).  I try to fast at least 5 days a week, and sometimes for 7 days.  However, for most weekends, I throw my fasting out the door so my family and I can enjoy lunch and/or dinner out.  I typically do not eat breakfast, even on the weekends.
Nice To Meet You Keto-Friend(ly):
Starting in late 2018, there was an explosion of customer feedback from the Keto community for our product CHEDZ. While we had always received fan mail from the diabetic community for the no sugar content of Chedz, I started receiving IMs from US, Canadian and Philippines customers who had discovered Chedz and were excited about the low-carb, keto-friendly snack.  While I loved all of the positive feedback, I found myself not being able to completely relate to how keto really works and how Chedz made an impact on that trend, which motivated me to find out what all the buzz was about.
After doing some research, it dawned on me that by snacking on Chedz and cooking with Chedz that our family was already somewhat experiencing the keto lifestyle.  But, because I love carbs and sugar, I wasn't on a true keto diet, so I knew if I was going to really give keto a try, I would have to limit those vices.
In February of 2020, the right motivator came along as I was trying to get ready for a food tradeshow, and  wanted to be able to personally relate to and talk about how well Chedz fit into the diet.  One month before the show, I started the keto diet by slowly reducing my carbs for dinner.  I would make a regular, carb heavy meal for our teen boys who need to grow, and are not subject to my diets.  I would then make a low-carb, keto-friendly meal for my husband and me.  We also reduced our portion sizes and tried not to have seconds.
Two weeks before the actual event, I went on an egg and salad or vegetable diet.  Coupled with my fasting, I really began to shed pounds..  I lost about 5 lbs in 10 days (I am quite petite so this is a significant number for my body size).  With past diets, it would take me much longer to lose 5 lbs.  I was blown away by the quick results!
At the beginning of my keto journey, I did experienced the so-called "keto flu."  This lasted off and on for about 2 weeks, and then I started feeling absolutely amazing, with more energy and focus than I've ever had.  I am not sure if I ever went into ketosis since I never tested myself, but I have never felt heatlhier in my life than I do now and got positive results and met my weight goals.
After this experience, I no longer stress out about gaining weight on vacation, during the holidays, etc. because I know how to get back on track quickly.
Fasting alone can help me maintain my weight, but I have found fasting alone to be less effective for weight loss.  Coupling keto with fasting allowed me to finally lose the stubborn belly fat from having two kids. I can finally see a little bit of abs!
Breakfast & Lunch:
As a result of my fasting schedule, I no longer eat breakfast (unless we are on vacation) or lunch (primarily during the weekdays) because it drags me down during the week and makes it difficult for me to stay motivated to work.  I just want to take a nap if I eat those two meals.  When I first started fasting, the hunger pains were unbearable but I pushed through them by keeping busy.  Now my body has gotten used to fasting that I am no longer hungry for breakfast or lunch during the weekdays.
The downside of fasting beyond lunch is that lunch meetings are challenging, as others may expect you to eat with them.  However, I warn others in advance of my fasting schedule, and have found others to be accepting if I drink non-sugared beverages while dining out. I also sometimes have later meetings, such as at happy hour.  Of course, exceptions are made for special events and celebrations such as birthdays and over the holidays.
Snacks:
Since I fast, if I cheat during the fasting window, I have to start the fasting schedule all over and that is not appealing for me.  Therefore, fasting curbs my snacking.  I snack after my fasting window has ended which kind of makes up for missing breakfast and lunch.  My snacks include any of the below, depending on my mood for the day.  I regulate my portion based upon my body size so it will vary for each person.
Cheese (any kind; cheddar, white, etc.)
Chedz
Nuts (any kind; almonds, macadamia, pecans, walnuts, etc.)
Baby carrots
Celery sticks (these are pre-cut in 2-3 inches) with peanut butter or almond butter
Very limited fruit (banana, grapes, clementine, applesauce apple, etc.). Knowing that fruit is full of sugar, I limit the portion size.
Limited dried fruit such as mango, clementine, dates, raisins, apricots
Limited turkey jerky (this usually has sugar)
A small portion of cheese bagel with sausage patty
1/4 to 1/2 avocado plain (this will keep me satiated for hours)
I do occasionally cheat if I am having a weak moment or fall into stress eating and will reach for chips or truffle salt popcorn, but I am very disciplined on the strict keto weeks and will cut as much carbs out as possible so these items are off the list when I am preparing for an event, photoshoot, etc.
Dinner:
This would include low carb, keto-friendly dishes such as cabbage and bacon, zucchini spirals (zoodles) with marina and meatballs, fish, shrimp, meatloaf with Chedz crumbs, Chedz baked chicken (see more Chedz recipes here: https://chedzsnacks.com/recipes/), homemade keto bread, eggs any fashion, broccoli, green beans, salads, etc. Essentially, I skip the carbs entirely or have a very small portion if my weight is in check for the week.
Dessert:
Unless we are celebrating something, desserts are usually reserved for the weekends and vacations.  However, I often have a small portion of fresh fruit (apples, clementine, grapes, banana, etc). or dried fruits (a dried date or two) to satisfy that sugar craving.  Again, it is in very small proportions (i.e. 2 slices of apple wedge, half clementine, 1/3 banana, 4 grapes, etc.) due to the sugar content.  On the weekends and on vacations, I go all out and eat all of my favorite desserts (cakes, cookies, ice cream, etc.).  Yes, I do cheat on the weekdays sometimes (stress eating) but I am able to balance my weight out eventually.
Beverage:
My beverage of choice is water, which I drink all day long every day.
My go-to caffeine is black tea with no sugar.
On the weekends or on vacation, I will drink alcoholic or non-alcoholic beverages and some with sugar, such as Thai iced tea. I rarely drink alcohol unless we are on vacation which is usually twice a year.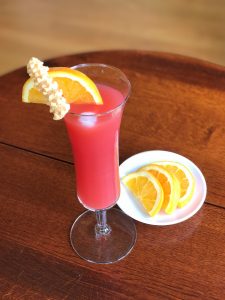 Let's Maintain:
Once I get to my desired weight, here is how I maintain:
Monday – Thursday: Due to my fasting schedule, I can generally eat a good dinner that is full of carbs. However, if I am needing to lose weight or generally want to maintain and not risk going overboard, I stick with low-carb, keto-friendly meals 4-5 days a week.  This requires making 2 different dinners (I make a higher carb meal for the kids) or I will forgo the carb portion of the meal that I make for our kids.  This is worth the effort because keto-friendly meals work!
Friday-Saturday (sometimes Sunday): I still do not eat breakfast but depending on our family schedule, I may or may not fast and will eat lunch and dinner. I carb load on the weekends, which allows me to enjoy my favorite foods (cakes, cookies, pastas, chips, etc.).  Our family loves buffets so we even treat ourselves to the occasional buffet on the weekends.
On Monday when I step on the scale, I am heavier but when I go back to the low-carb, keto-friendly meals and fasting, I am back to my desired weight by Wednesday.
I work out on an empty stomach almost every day, anywhere between 8am-5pm, before my fasting window ends. I take rest days based upon my work schedule, or when my body tells me I need to rest.
Friendly Tips:  Please note that the below tips work for my body but may not work for everyone.
• Work out: Get as much exercise as you can on a weekly basis according to your fitness levels and goals. I take a strength and conditioning class almost daily Monday-Friday at our club. I jog on the weekends or do something active with the family. The mind is powerful so I tell myself that working out daily is doctor's orders. Because I work out on a regular basis, my body and mind have gotten addicted to it. I feel horrible if I don't work out and the stress and anxiety creeps in even more. In addition, I find that if I don't work out daily, getting back to a workout routine is extremely difficult. Therefore, I will also work out while on vacation which usually involves jogging, walking or workout videos on YouTube.
• Stay active: We are a very active family so we are either jogging, swimming, hiking, skiing, biking, etc. on the weekends. It is important for us to teach our kids to be and stay active so we role model it and drag them along.
• Keep busy: Keeping yourself busy with new skills or projects will help distract your hunger pains. I am learning yoga and am continuously learning how to bake and cook new recipes (especially keto-friendly ones).  Of course, the Chedz business keeps me very busy around the clock!
• Portion control: Fasting helps me curb my urge to snack all day. With fasting, I can only snack during a small window. To help with portion control, I will put food portions that I know I can over-snack on in a container. For example, I can go crazy on salted almonds or just nuts in general. In order for me to control my portions, I put about 8 salted almonds in a small container and that would be my daily portion. Similarly for fruits, if I decide to eat a banana, I will cut just 1/3 portion for my snack and wrap the remaining up for the next day. When my husband and I were getting married, we worked on portion control quite a bit. We would split an entrée or if we had different entrees, we would cut the portion size in half and save the remaining for the next day. Since I am smaller than my husband, I try not to eat more than him and will split meals accordingly.  I have found that my stomach would adjust to those portion sizes.  If I eat less, it would crave for less and if I eat more, it would crave for more.
• Food prep: I have learned that if I do some advance prepping with fruits and vegetables, then I would be more apt to eat the healthier options vs. choosing the unhealthy options like chips. As time is allotted for the week, I wash and pre-cut celery sticks to desired length (~2-3"). This allows for me to quickly pull the sticks out and spread peanut or almond butter on them. In the past when I was tired, the thought of pre-washing and cutting the sticks first made me reach for easier items like a bag of chips. I do the same for lettuce to make a quick salad and pre-wash my fruit so I can quickly grab them without any excuses.
• Load up on vegetables: I love fruit and can eat it all day but know that it is high in sugar and not as keto-friendly. Trying keto has made me transition to vegetables and now I love vegetables. Keto has made my body crave for vegetables. A trick of mine is to eat my vegetables first because then I feel more satiated and will eat less of the other items on my plate. For keto, my vegetable portion has been larger than my protein portion. I also serve more keto-friendly vegetables which includes kale, salads, broccoli, cabbage, brussels sprouts, spinach, green beans, etc. I love corn but it is high in carbs and therefore is reserved for the kids!
• Healthy proteins: I am attempting to eat healthier proteins and less processed ones. I love bacon, sausage, etc. but am feeding the family more rotisserie chicken, fish, etc.
• Invest in a good scale: I hold myself accountable each day and since I do not calorie count, I rely on the scale for my progress. If I am heavier one day, then I will strive to do better the next day or for that week. I weigh myself 2-3 times a day.
• Serious fast slim down: If I am prepping for an event, a photoshoot, vacation, etc., 2-3 weeks before, I reduce my carbs significantly by adhering to a strict fasting and keto-friendly diet. I do not eat out at restaurants and just eat at home. I keep my sodium low to avoid bloating (I am a saltaholic so this is tough for me). I keep sugar to a minimum and avoid reaching for any of my vices (chips, cakes, cookies, pastas, etc.). Essentially, I will go on an egg (hard-boiled egg with no salt) and salad/vegetable diet. The salad will have cheese, Chedz and a scant of salad dressing (i.e. 1-2 teaspoons depending on the salad size). I will have whatever protein I am making for the family that evening but in smaller portions (i.e. meatballs, bacon, ground beef, chicken, fish, etc).
Fasting and keto take a lot of discipline but what keeps me going is the way I feel on both which is super  healthy and energetic and I'm able to maintain my weight while feeling extra good.
If you slip up one day, don't feel bad (well, I have a very guilty conscience and I usually feel bad) but you can always make it up the next day by being extra good.  Likewise, if you are super good with your fasting and calorie intake one day, you can give yourself a breather the next day and still even out weight wise.
In my personal experience, I realize that my body does not need as much food to function and survive.  I've been recreationally eating for years due to stress, anxiety, entertainment, boredom, etc. But now I am more conscious about what I purchase and eat.  I don't take any vitamins because I try to get the necessary vitamins from my diet.
Overall, what I have learned through my weight loss journey is to try different things and stick to what works best for your own body and schedule which includes different foods based on your dietary preferences and needs.  This also includes workout routines.  Different foods and routines work for different people and therefore it is important to be respectful of other's dietary preferences, needs and schedules.  Being open-minded to try new things and being flexible is key to acceptance.
Some of these tips may/may not work for everyone but it is a huge revelation for me personally to figure out what works for my own body and schedule.  It took me 47 years and I owe this to Chedz and the keto community for inspiring me to try the keto way.  It is also advisable to speak to your health care provider about starting any new dietary regimen.
Thank you to those who have given Chedz a try and have spread the word about our all-natural, keto-friendly snack.  You are supporting small businesses and women and minority-owned.
Wishing you all love, peace, happiness, safety and good health for a lifetime.
xoxo,
Susan Hall
Owner – Hall Brands LLC CHEDZ
Photography Credit:
C O N R A D O   G O N Z A L E Z
PhotoShop Manager & Oficial Photographer
Akumal  Bay  Beach  &  Wellness  Resort