Need a super quick Keto-friendly appetizer that doesn't require any ingredient measurements?  May we offer Chedz salami and cheese?  We hope this quick number will make your guests happy!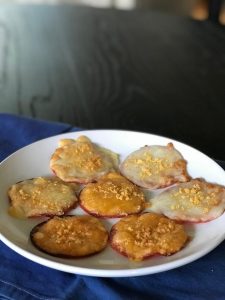 Pre-heat oven to 350 degrees. Crush Chedz using a rolling pin, food processor or Magic Bullet to resemble fine crumbs

Lay slices of salami on parchment paper

Sprinkle Chedz crumbs on each salami/cheese slice

Bake in the oven at 350 degrees until cheese melts. Enjoy!