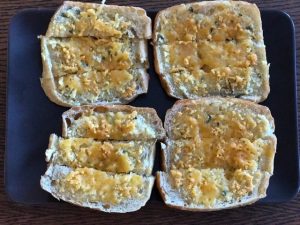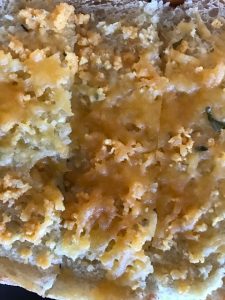 Add this yummy Chedz garlic cheese bread to any meal, Super Bowl or game day event and you'll be sure to get smiles!

Pre-heat oven to 425 degrees Fahrenheit.

Crush Chedz into fine crumbs. Use a rolling pin, food processor or Magic Bullet.

In a bowl, mix melted butter, Parmesan cheese, parsley, and garlic powder.

Place bread on baking tray and spread the mixture on the bread slices.

Top with shredded Cheddar Cheese or other preferred cheeses.

Bake in preheated oven until bread is toasted and cheese is melted for about 5 to 7 minutes.