If you would like to spice up any party or game day event, try these delicious sausage stuffed jalapenos.  They are divine if you like jalapenos!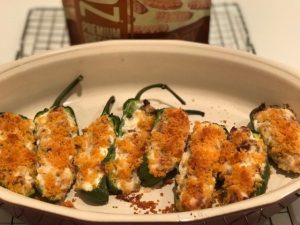 Preheat oven to 425 degrees F (220 degrees C).

Crush Chedz into fine crumbs using a rolling pin, Magic Bullet or food processor.

Cook sausage in a skillet over medium heat, and cook until evenly brown. Drain grease.
Adapted from http://allrecipes.com/recipe/83500/sausage-stuffed-jalapenos/?src=VD_Summary